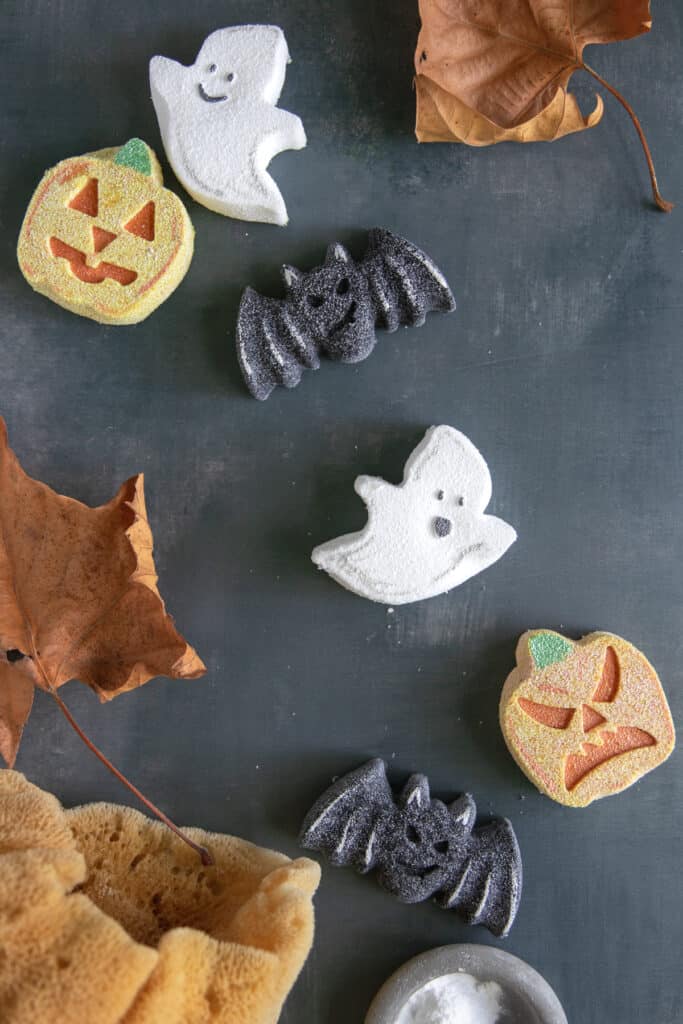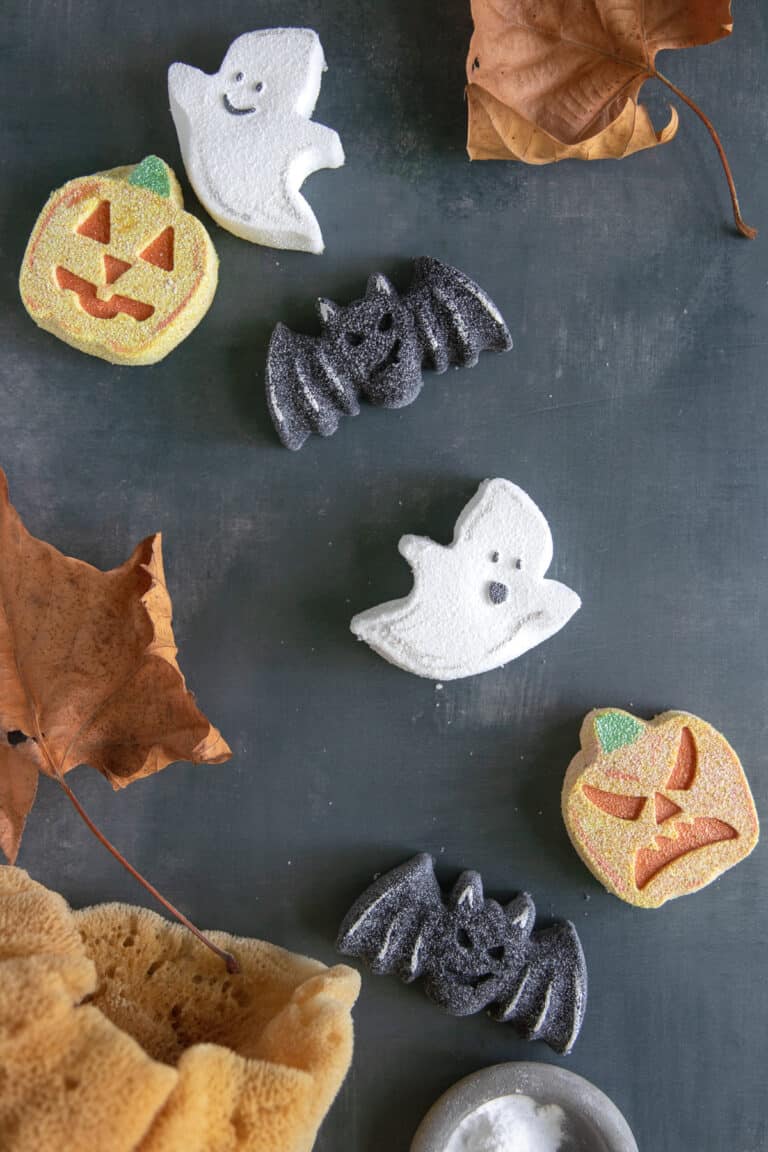 While a cup of tea, a good book, or some relaxing Epsom salts can be the perfect addition to a hot bath, we like to add a bit of colorful excitement to a soothing self-care ritual with the help of bath bombs. Simply drop one in the tub, and watch it unleash its skin-soothing ingredients as it erupts in a sea of bubbles. But unlike store-bought fizzies, these DIY Halloween bath bombs are far from being scary—in the ingredient department, that is. They're made with clean ingredients, like baking soda, turmeric, activated charcoal, and sea salt, and scented with essential oils.
But why stop there? When you're done, paint 'em with a mixture of mica powder and Everclear grain alcohol to add some glittery accents and enhance their ghoulish charm.
Whether you're making these for yourself, a friend, or your kids, be sure to make a few extra. That way, you can stash some away for yourself and give some away as gifts. Simply mix up the molds for different holidays or occasions.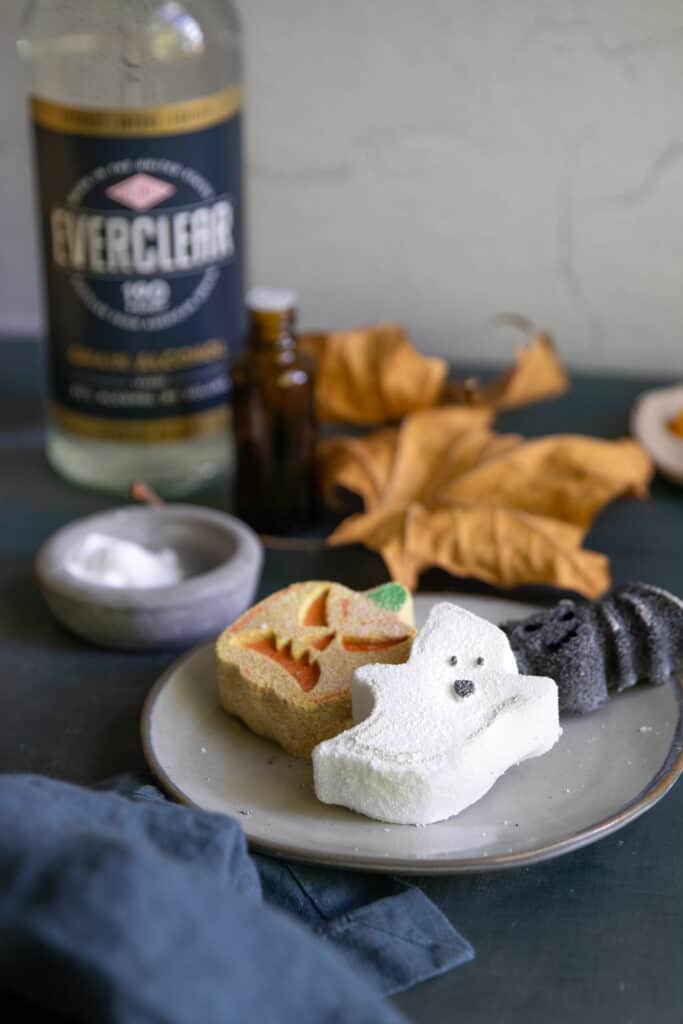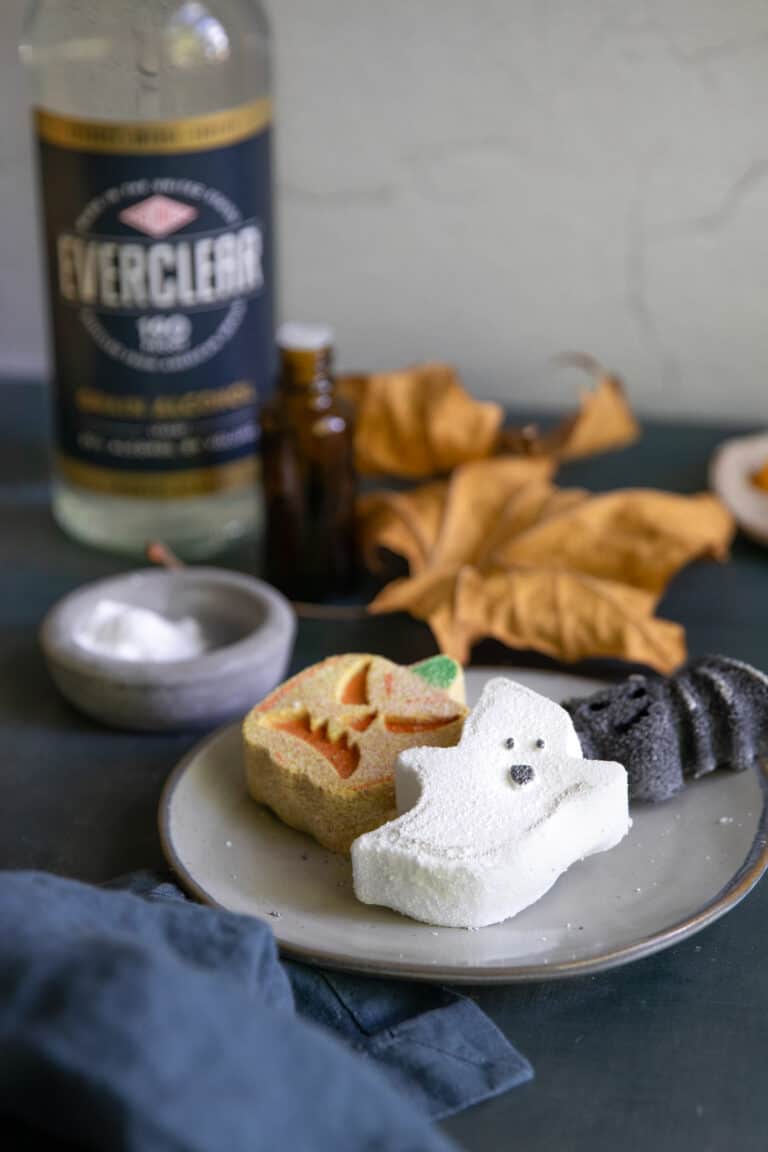 Halloween Bath Bomb Ingredients
Like all skin care, you need to be aware of the ingredients in your bath bombs so they don't irritate your skin.
These bath bombs start with the basics: baking soda, citric acid, sea salt, and a binder. Baking soda and citric acid create the fizzing effect, while sea salt adds a bit of soothing relaxation to the mix. And since homemade bath bombs are notoriously crumbly, we also add a little melted coconut oil to help hold everything together.
From there, we add the optional ingredients: essential oils and natural colorants. Turmeric and activated charcoal give a festive Halloween feel while also providing nourishment for the skin. And the essential oils add a seasonal aromatic boost.
How to paint bath bombs
Once they've had a chance to dry, we decorate them with colorful "paints" made from mica powder and Everclear grain alcohol. Thanks to its high alcohol content, the Everclear evaporates more quickly than water, so you don't have to worry about setting off the fizzing reaction. Simply combine Everclear with mica in a small bowl, and paint the details with a fine brush. Then let it dry.
You're left with spooky—but not too spooky—bath bombs, perfect for kicking back during the witching hour.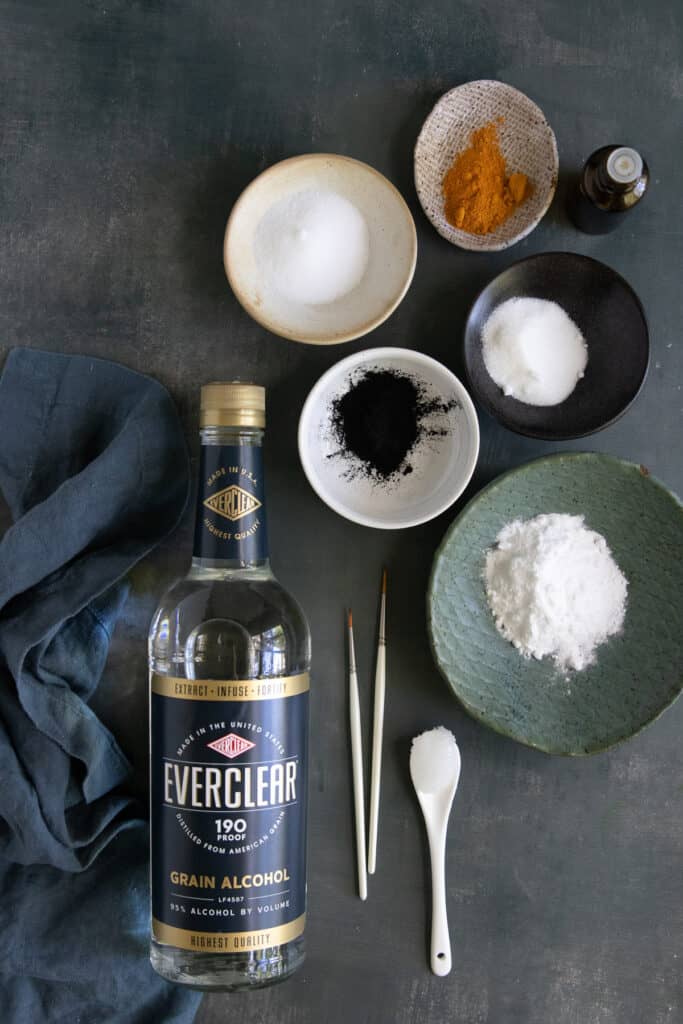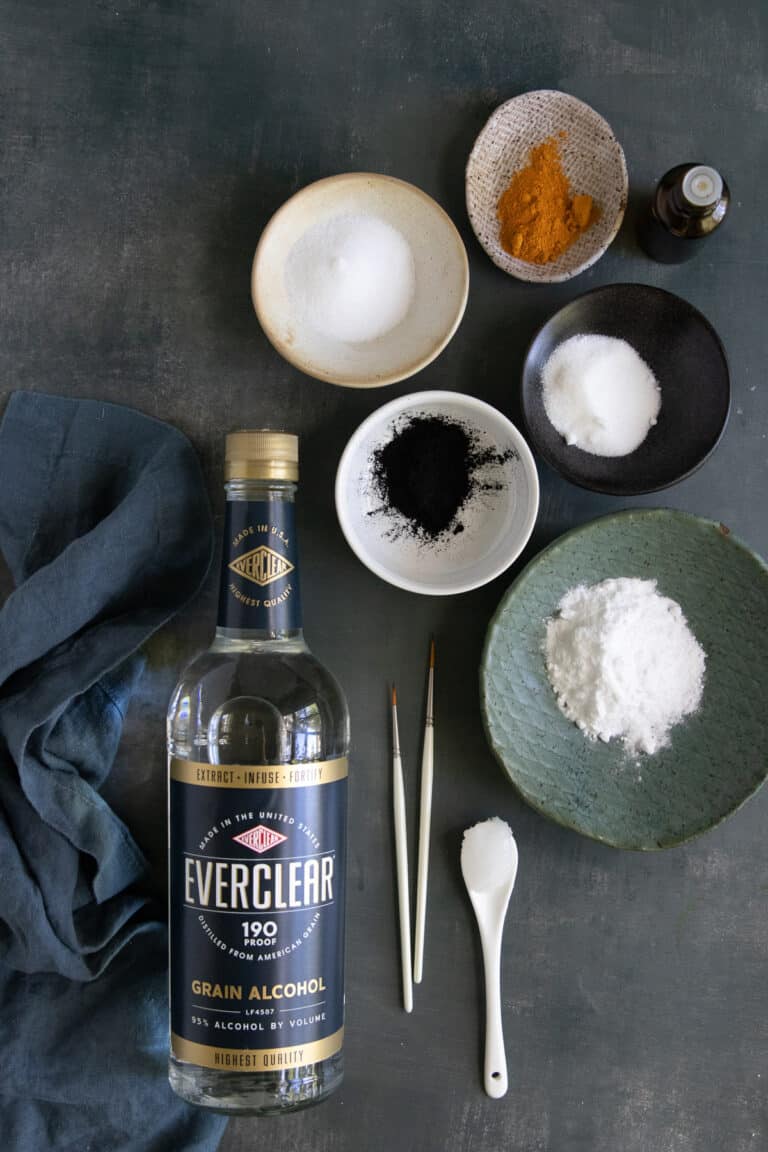 Bath Bomb Supplies
—Dropper
—Medium-sized bowl
—Several small bowls, for mixing mica "paints"
—Small paintbrush
—1 cup baking soda
—1/2 cup citric acid
—1/4 cup sea salt
—2 teaspoons coconut oil, melted
—Water in a spray bottle
—10–20 drops essential oil(s) (see below for oil blends)
—1–2 teaspoons turmeric, activated charcoal, or another colorant
—Everclear® grain alcohol
Read on to see how these fun bath bombs come together!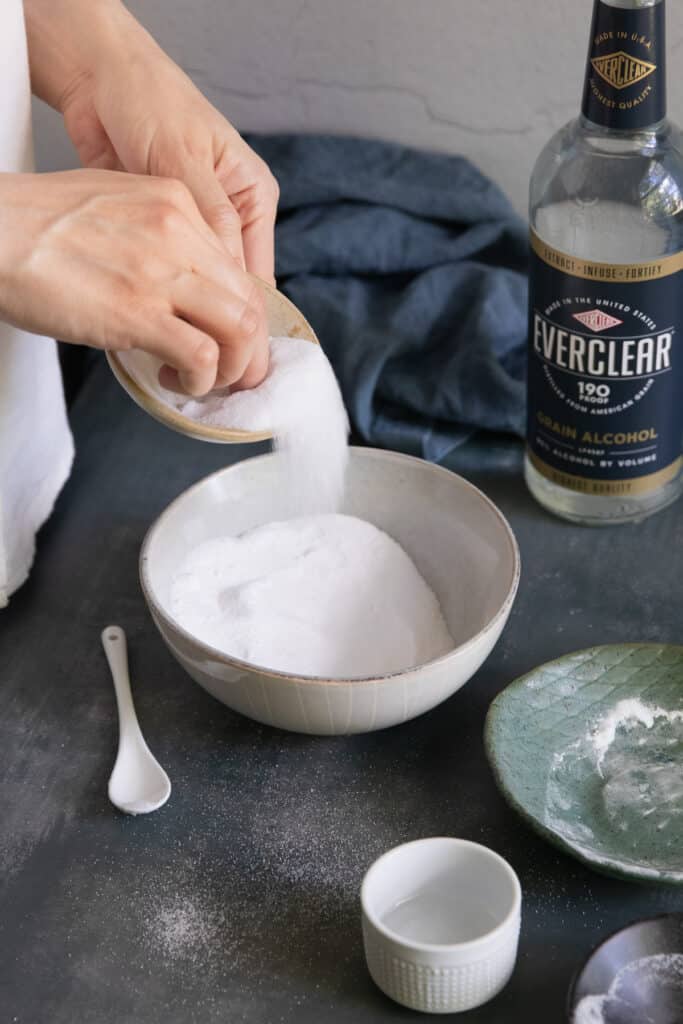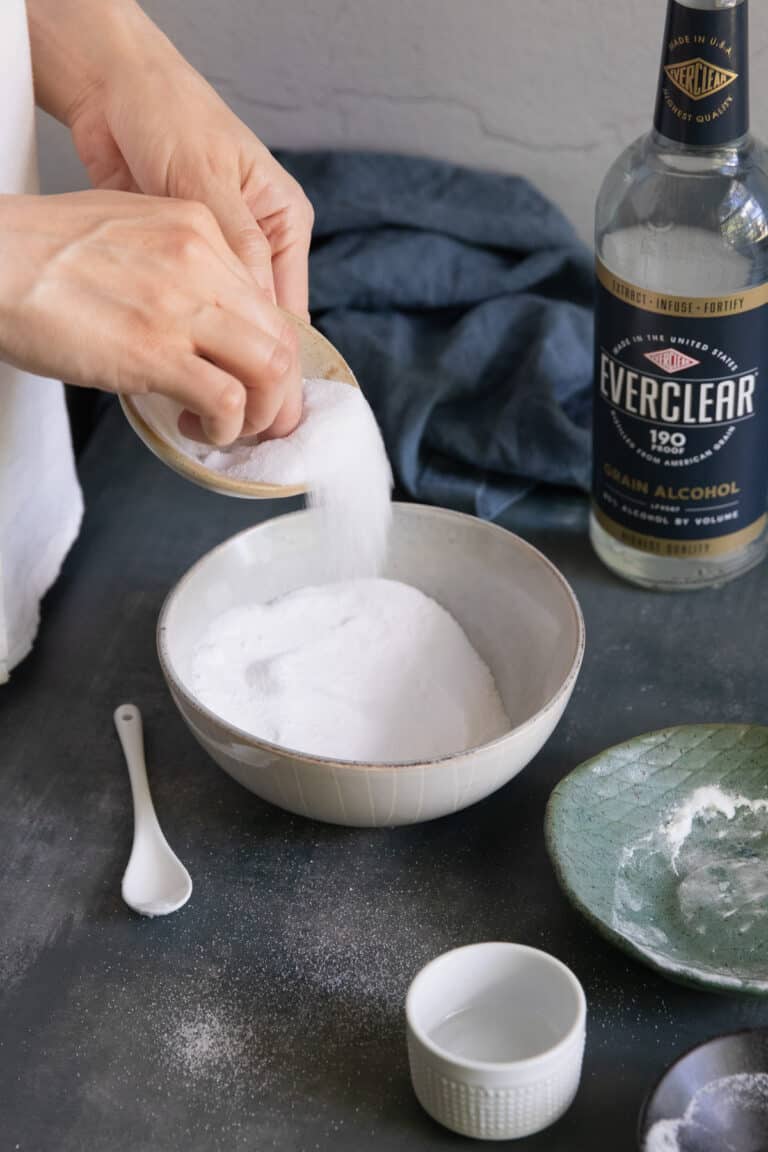 Step 1
|
Combine dry ingredients
Combine the baking soda, citric acid, and sea salt in a medium bowl. Whisk well to combine the ingredients and break apart any chunks.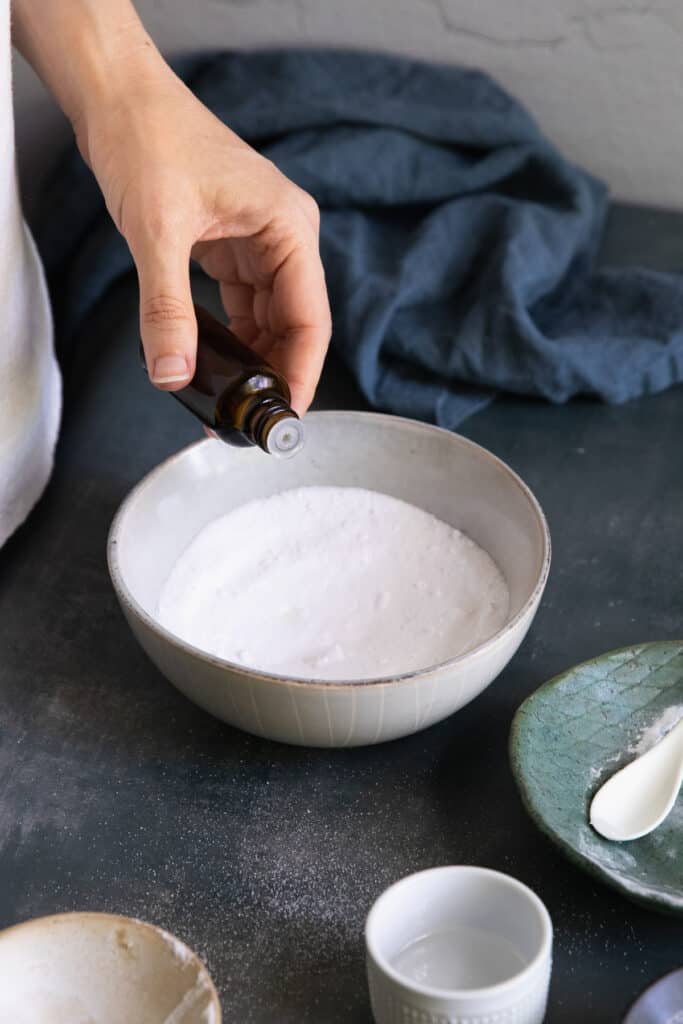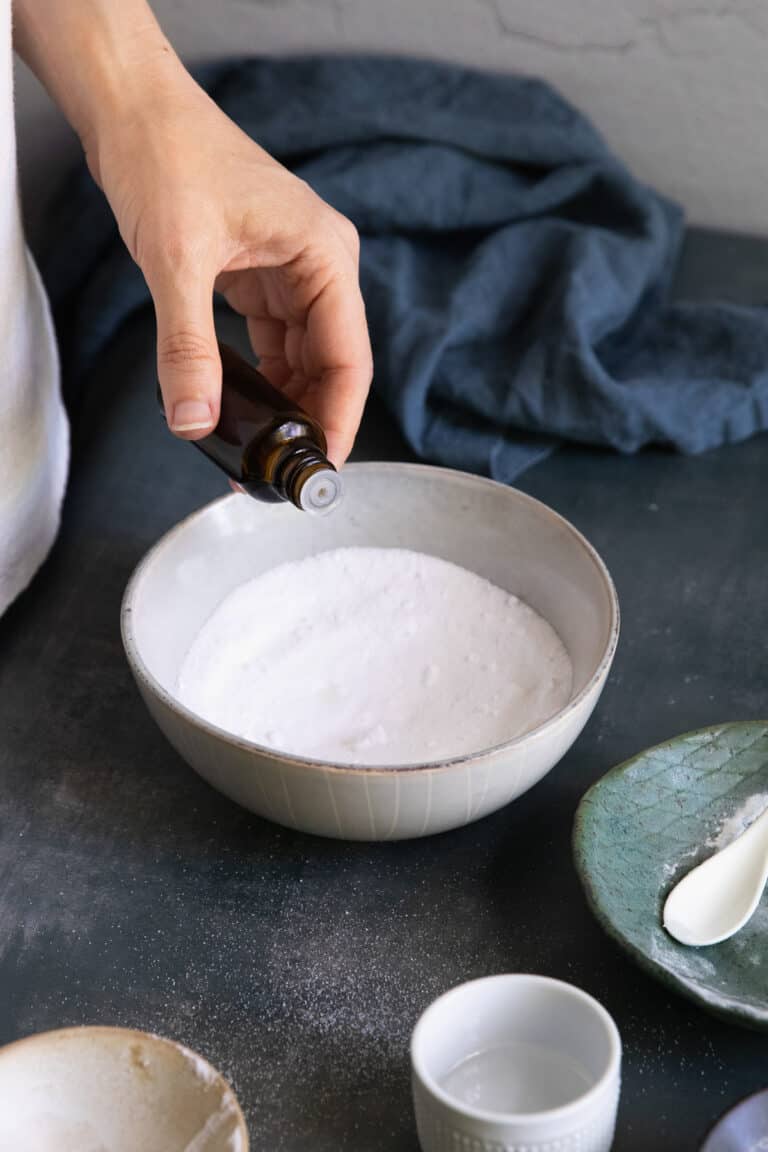 Step 2
|
Add essential oils
Add the melted coconut oil and essential oils. Feel free to keep things simple by sticking with individual oils, like blood orange, clove, or cinnamon. Or take your bath bombs to the next level with these seasonally scented blends. 
Pumpkin Spice
Halloween Harvest 
Autumn Air
Whisk again after adding all of your oils. You may need to use your hands to break apart chunks and disperse the oils throughout the baking soda mixture.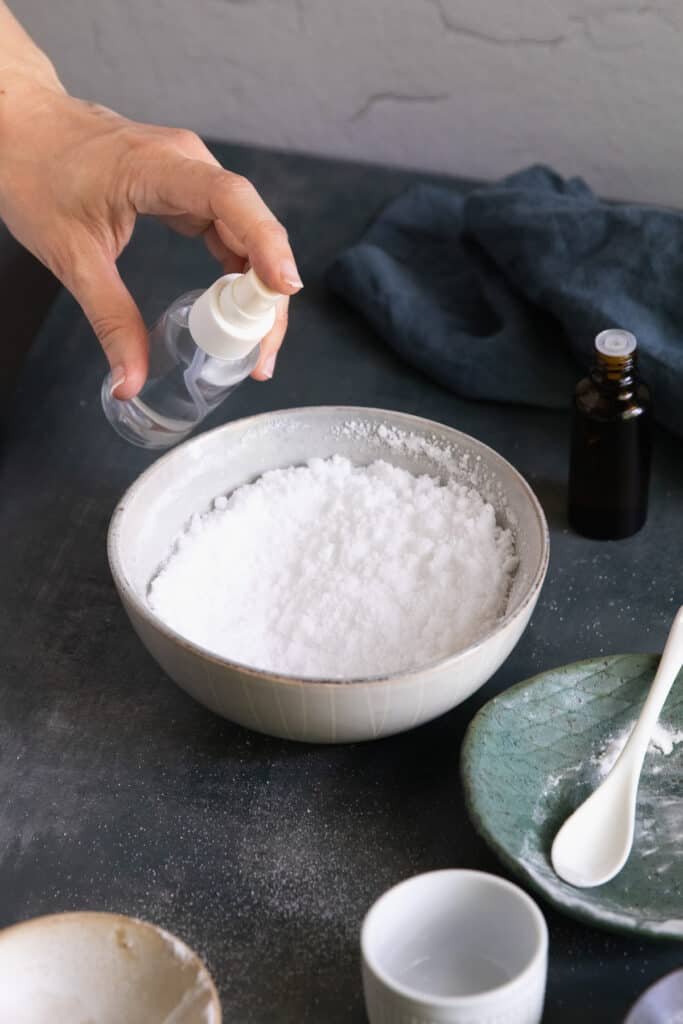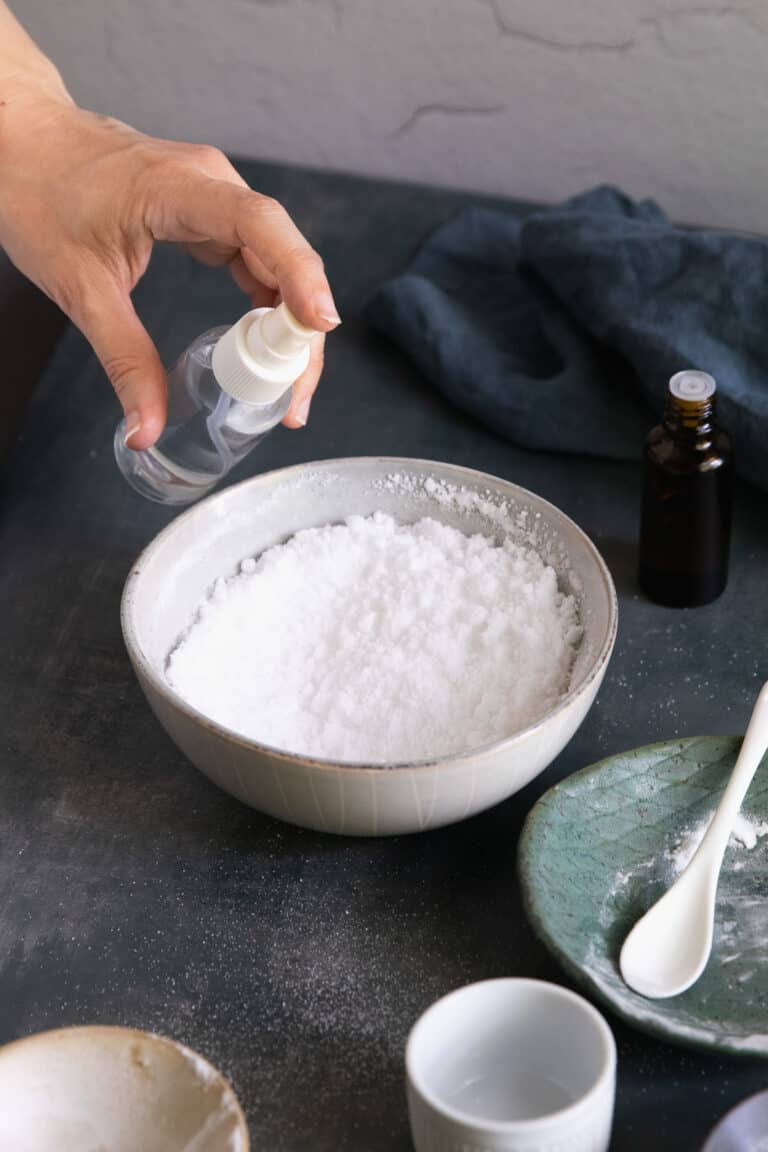 Step 3
|
Spritz with water
Lightly spritz the mixture with water. You'll see some fizzing, but not too much. Stir the mixture to incorporate the water, then use your hands to test the consistency. It should stick together like wet sand. If it's still too dry, spritz with a little more water, then test again.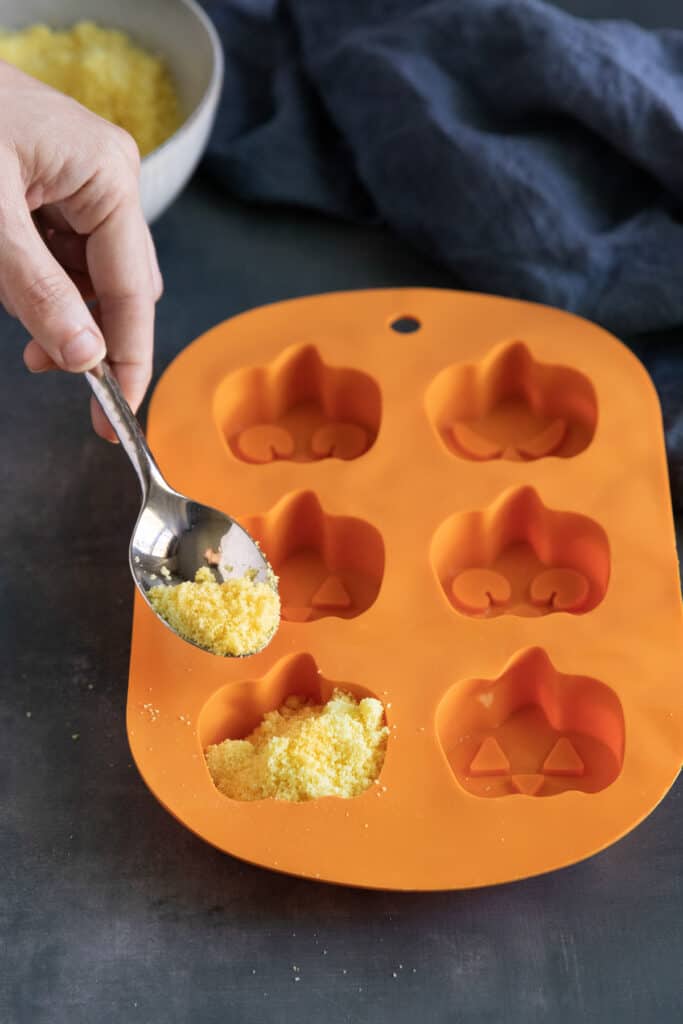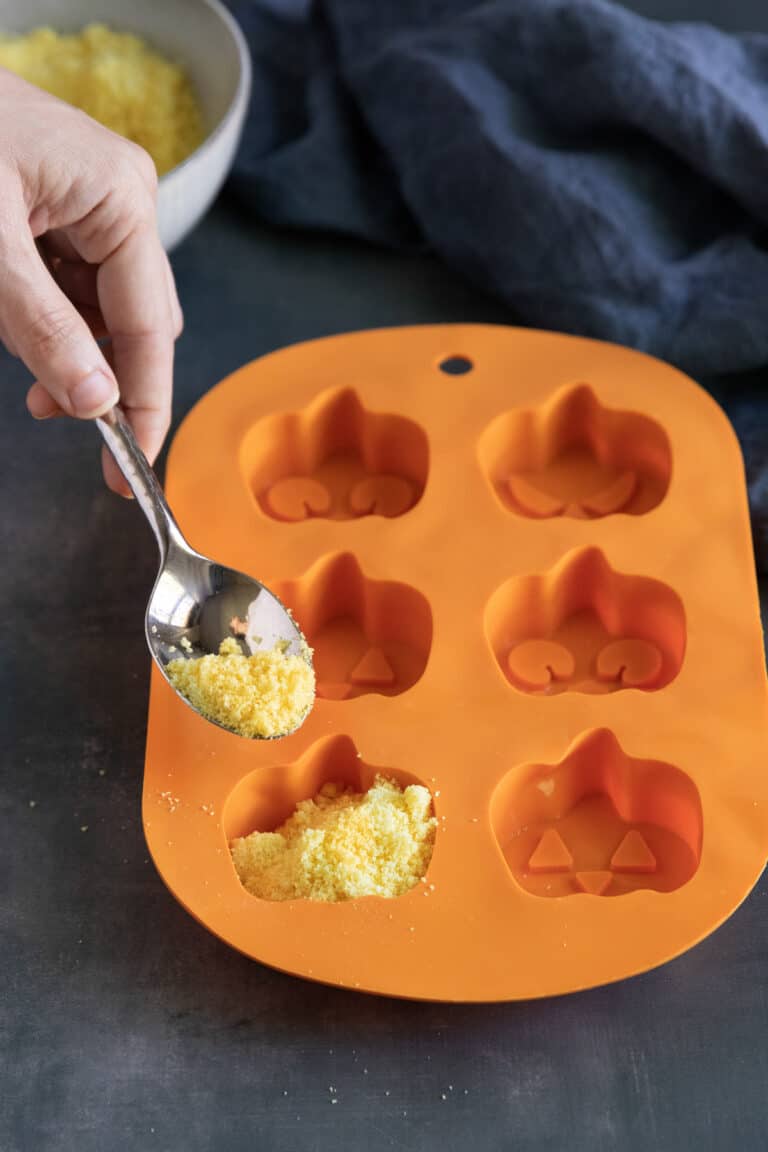 Step 4
|
Add colorants
Next, create your colors. If you're making bath bombs in multiple colors, divide the baking soda mixture among several smaller bowls (one for each color). Add your turmeric, activated charcoal, or another colorant in teaspoon increments until you reach the desired shade. Stir well.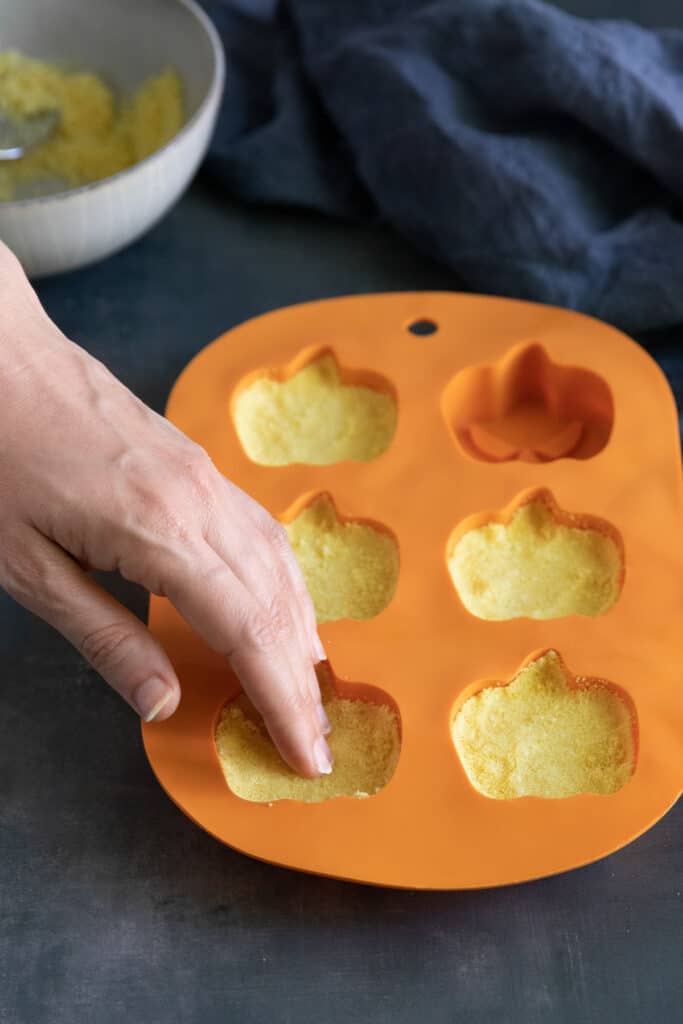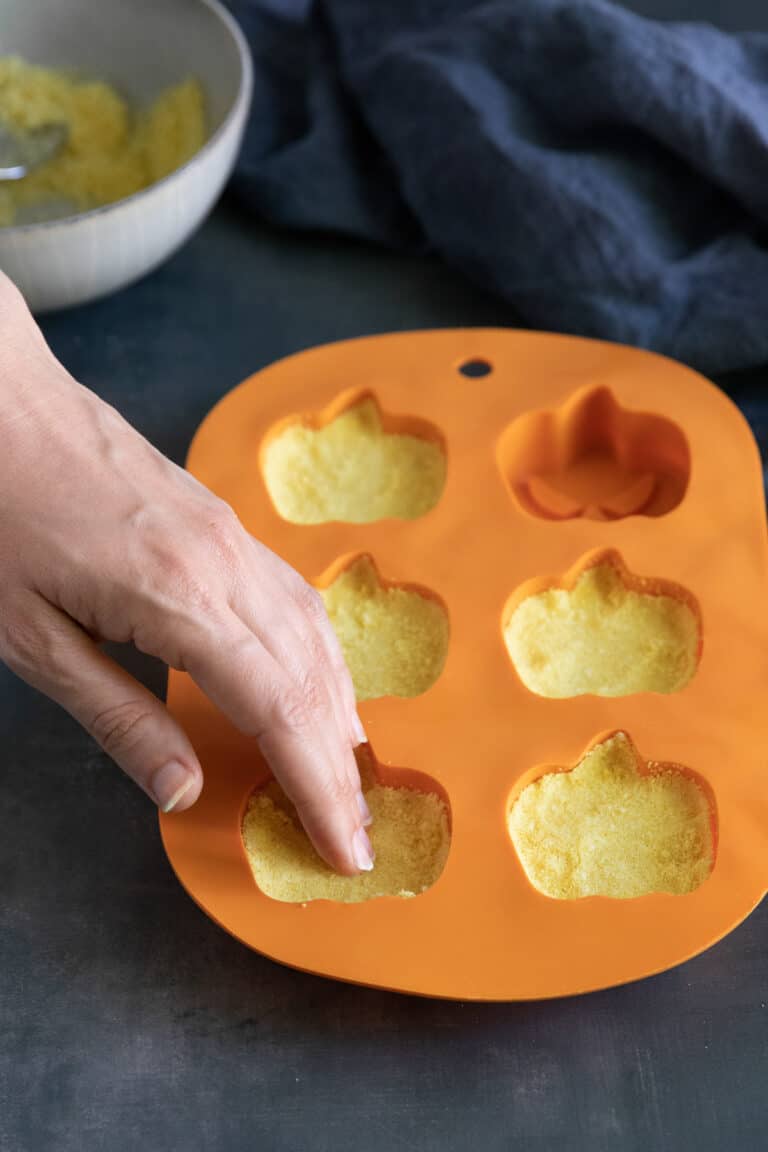 Step 5
|
Spoon into molds
Spoon the mixture into your molds, then press down firmly. Pop the molds into the freezer for 10 minutes to let the coconut oil solidify.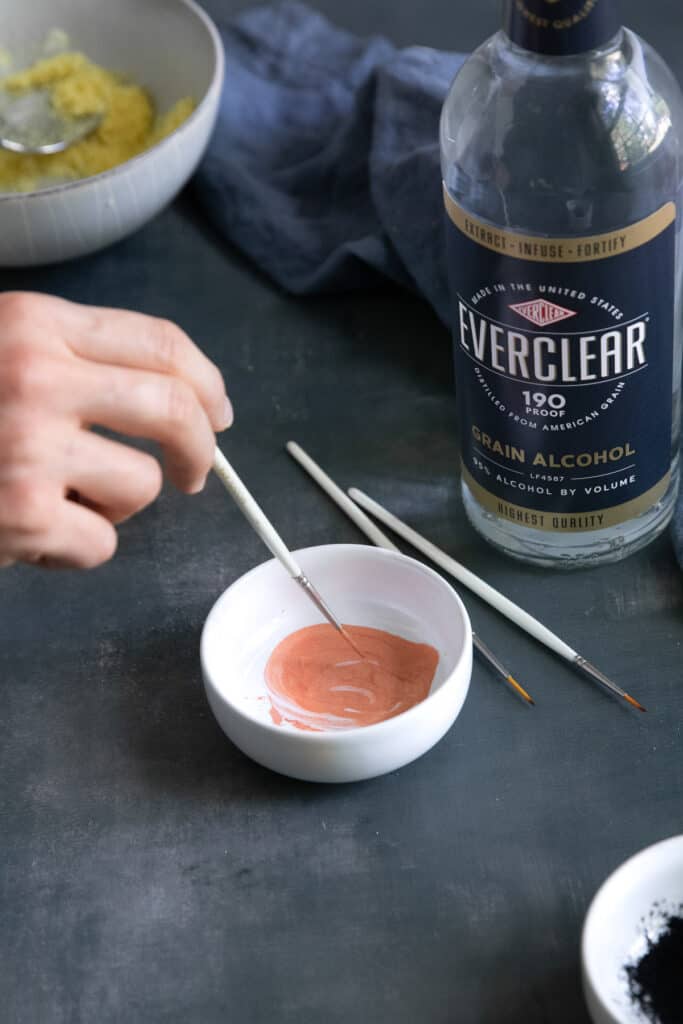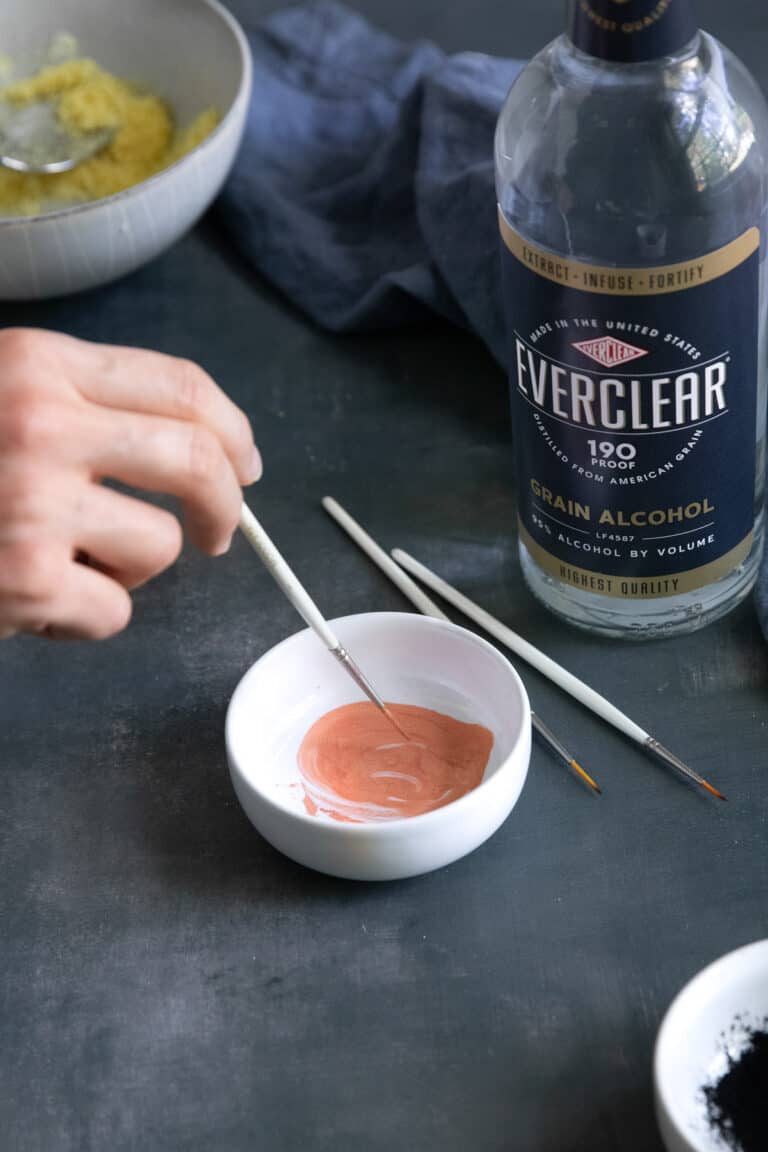 Step 6
|
Make paints
While you wait, make your mica "paints" by mixing a small spoonful of mica with several drops of Everclear grain alcohol. Continue adding the alcohol until the mixture reaches a watery consistency.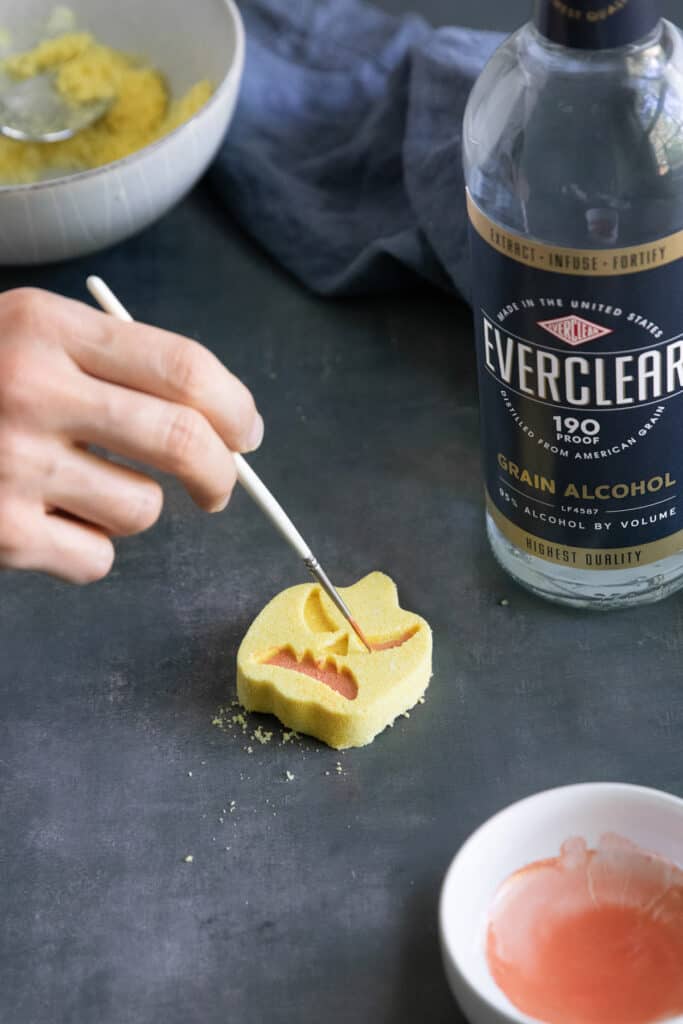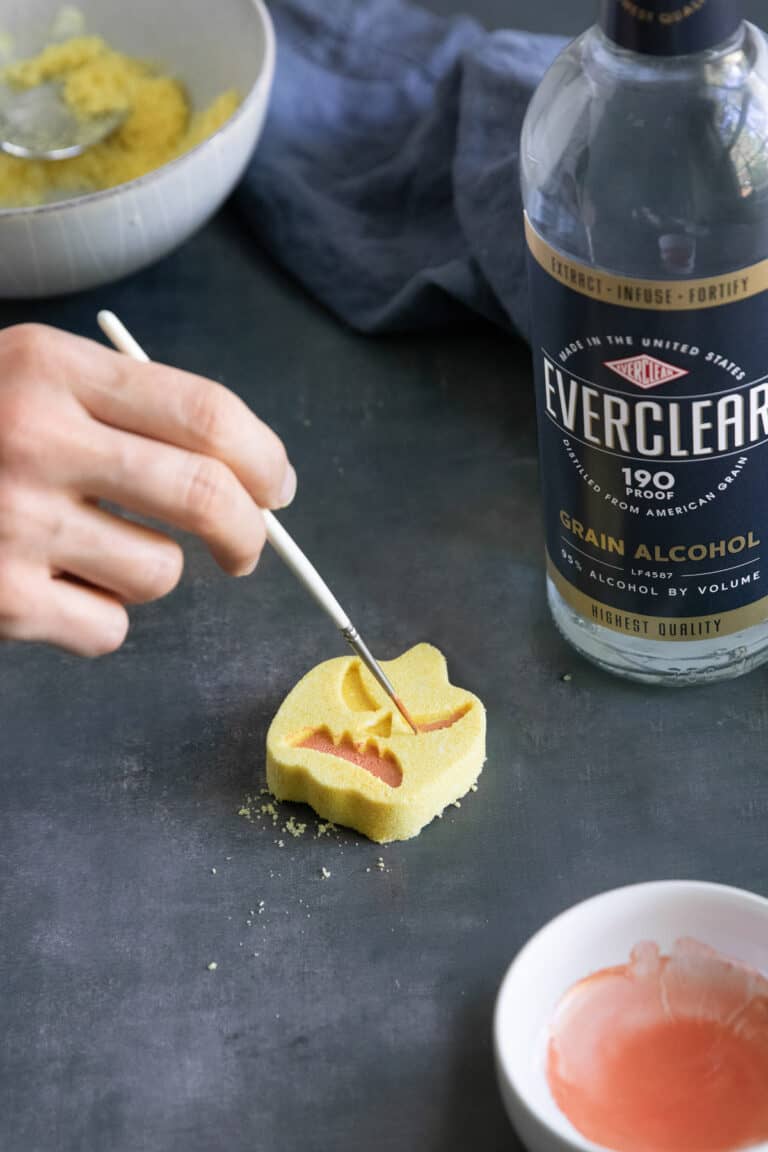 Remove the bath bombs from the mold. Use a small paintbrush to paint the mica over the eyes, nose, mouth, or any other details you see fit. Let your bath bombs dry overnight before using.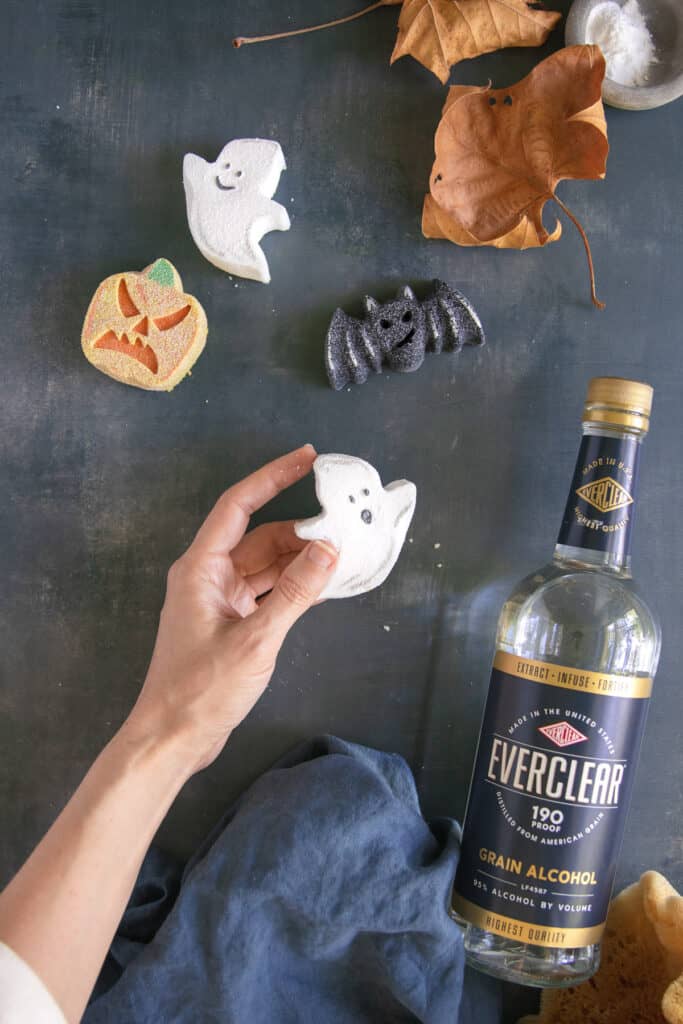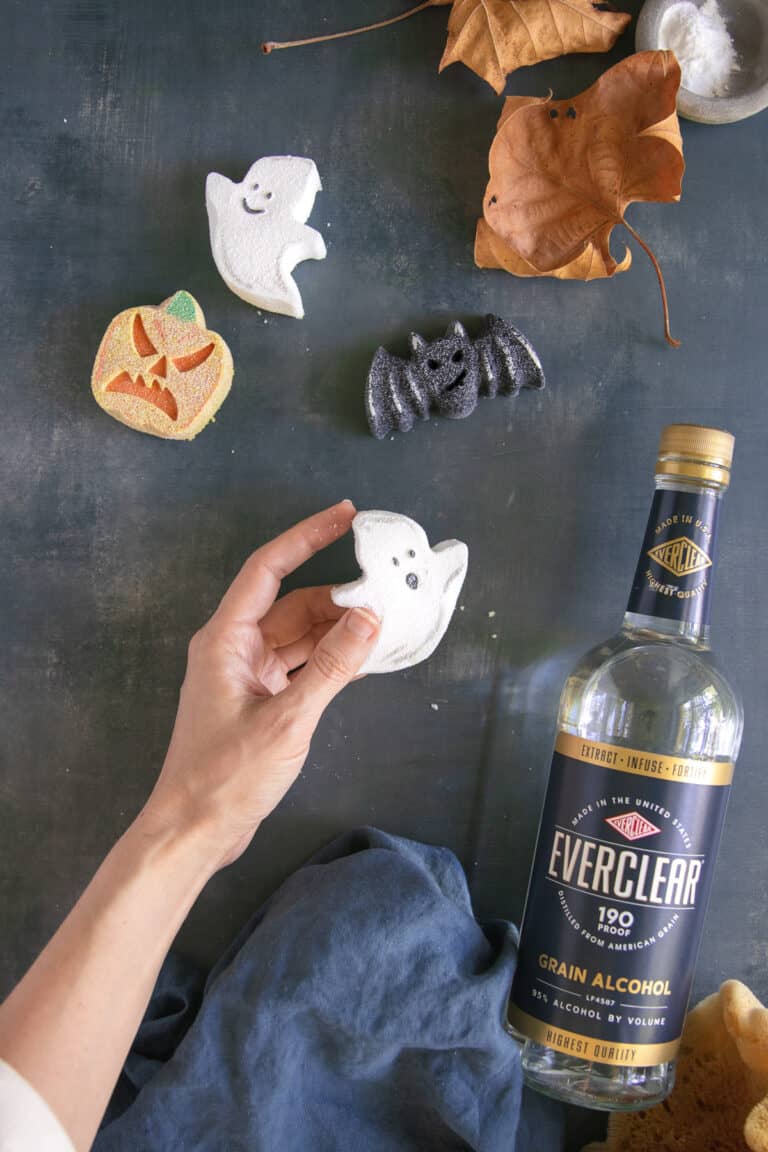 Step 7
|
Store properly
Store in an airtight container, in a dry linen closet, or in the refrigerator. They may crumble or start fizzing prematurely if you keep them in a damp bathroom.
This post was created in partnership with Everclear® Grain Alcohol. All thoughts and opinions are my own. You can find Everclear at your local retailer or online via Cask Cartel, Caskers, or Drizly. You can also search Everclear's product locator page online!