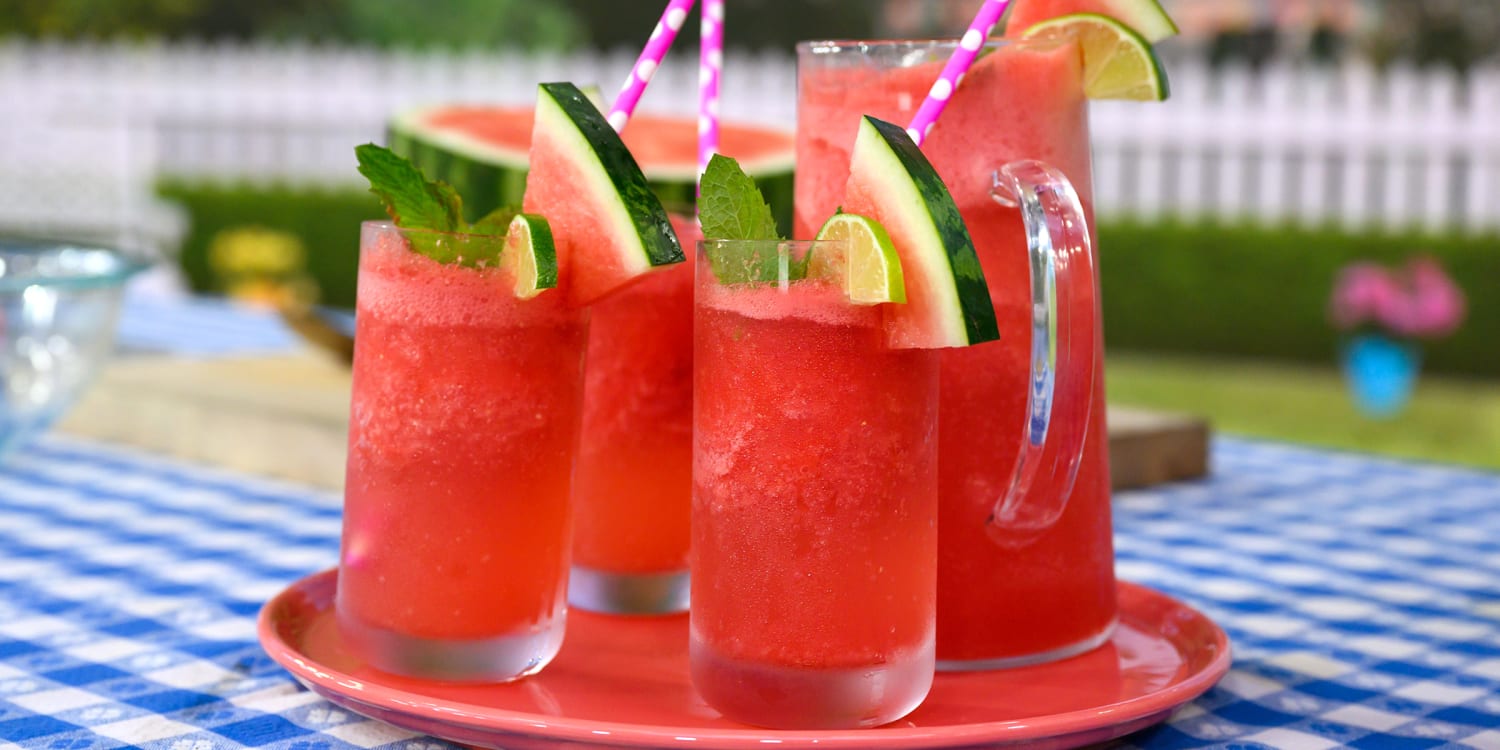 There is no time like a heatwave to forget all that you thought you had some awareness of watermelon. I don't need to let you know that a cut of new watermelon cold from the ice chest is one of life's ideal things. A large portion of my endeavors to bake with it or transform it into drinks, with this particular case, have had restricted achievement since there is a mellowness, a delicacy to watermelon that gets covered under different things. "In this way, simply eat it new and be finished with it" would be a sensible, sane focal point. The watermelon has spoken; it has let you know its cutoff points. Yet, I would rather not be sensible nor reasonable. I've been longing for a frozen watermelon mojito several summers now and been stuck at the stalemate of knowing once I added the imperative ice, straightforward syrup, or club pop, the watermelon-y effect would be everything except lessened. I don't know why it accepted me as long as it did to have my a-ha second. However, the arrangement was right close to the solid ice shapes in the cooler.
Springing your watermelon in 3D squares and previous solid ice shapes is summer drink splendor. It suggests a flavor like a watermelon since you haven't weakened it. The surface is fabulous enough that you could skirt the club soft drink as well (yet adding a sprinkle fundamentally makes it an adult Slurpee; my pleasure). Basic syrup, and the water engaged with making it, is rarely essential if you can break up sugar in your lime juice. I've made it straight chilly watermelon lemonade and limeade (no rum; keep the mint if you wish); however, as a heatwave analgesic of a mid-year drink that takes roughly 65 seconds* to make, it's progressive.
Go!* since you had the planning feel free to freeze watermelon. Make a monster pack of shapes and have this primed and ready throughout the late spring. I guarantee you'll thank you later.
Frozen Watermelon Mojito
SERVINGS: 2
This makes a phenomenal frozen watermelon limeade or lemonade skirt. The rum leaves the mint if you wish. It makes two beverages in an 11 to 12-ounce glass (I'm utilizing these).
We should discuss pleasantness: A thing I saw making a couple of rounds of these is that the degree of pleasantness that preferences spot on out of the cooler/blender (2 tablespoons) tastes a piece sweet for my preferences as it thaws out. That is why there's a reach here; you'll figure out your perfect balance (sorry) when you make it. For lemonade for the children, I usually go up to 3 tablespoons of sugar for every pitcher. Pleasantness will shift by the readiness of the melon.
We should discuss liquor: 1 shot (3 tablespoons or 1.5 ounces) per glass makes a soft mixed drink; however, we tracked down an additional sprinkle (1 tablespoon or something like that) to be the right level for the size drinks we made.
1 pound (a scant 4 cups) watermelon in 1-inch cubes (from about 2 pounds with skin on)
1/2 cup fresh lime juice (from 2 to 3 limes), plus wedges for serving
1 to 2 tablespoons granulated sugar
3 to 4 ounces (6 to 8 tablespoons) white rum
Leaves from 1 to 2 sprigs of fresh mint, plus extra for garnish
Two splashes of seltzer (optional)
Spread solid watermelon shapes on a plate fixed with cling wrap or material (for most straightforward expulsion) and chill in a cooler until frozen. Place frozen watermelon, improved lime juice, and rum in a blender and mix until thick yet smooth. Add sugar to lime, squeeze and mix to join; the sugar should break up in a little while. Add mint and heartbeat a couple of more times so that it is cleaved but not pureed. Fill two glasses. Top with a sprinkle of seltzer if you wish, get done with lime wedges and additional mint. Rehash throughout the late spring. Maybe you interested taste of home.